New Leonardo Smart Panel. Bluetooth Connectivity, Dimmable, Controlled from Mobile App

THE FASTEST AND MOST EFFICIENT WAY TO CUT ENERGY COSTS AND INCREASE SUSTAINABILITY FOR COMMERCIAL & INSTITUTIONAL APPLICATIONS
We have already seen the advent of the smart bulb and other remote-controlled lighting fittings. Directed mainly at the residential consumer, these have now been around for a while, but for commercial and institutional applications the offer has been less enticing and the adoption rate slower.
For commercial and institutional applications one of the quickest ways to dramatically cut energy costs and become more sustainable is to use LED panels. These are very well suited for office & school lighting (office room, meeting room, classroom etc), commercial lighting (shopping malls, supermarkets, retailer shops etc.), or hospital, laboratory, dust-free workshops, etc.
As one of the top players in the LED lighting market, LEDISON, the LED division of Voltacon UK, is innovating further by launching the Leonardo Smart Bluetooth LED Panel, the most versatile and technology-advanced LED panel available, and supplying it worldwide.
The Leonardo has photosensor-based smart dimming technology incorporated, allowing the panel to adjust its brightness automatically according to the intensity of the ambient light. This means that when there is more natural light available the panel will light very little or not at all, saving energy and reducing costs.
It also benefits from a smart PIR (infrared/motion) sensor that turns the light on when it detects movement. When there is no more movement, the sensor turns the light down gradually and then off after a set time period with no movement detected.
To add to its versatility, the panel can switch between all three colour temperatures (Warm White, Natural White and Cool White) and also has a programmable scheduling function, which allows you to set the panel to turn on and off at certain times of the day.
The Leonardo Intelligent Bluetooth LED Panel can also be remote-controlled. Using the dedicated app on your smartphone, you will be able to adjust the brightness, colour temperature, and the on/off state of the photosensor and PIR sensor.
Built on an aluminium frame, with a lifespan of 40,000hrs, a 5-year warranty, and all the functions above, the Leonardo Smart Bluetooth LED Panel is, by far, the smartest choice when it comes to making savings and increasing the sustainability of commercial and institutional buildings.
Interested to know more about our market-leading Leonardo Intelligent Bluetooth LED Panel? Drop us a line at sales@ledison-led-lights.co.uk and we will be happy to answer all your questions.
Product Highlights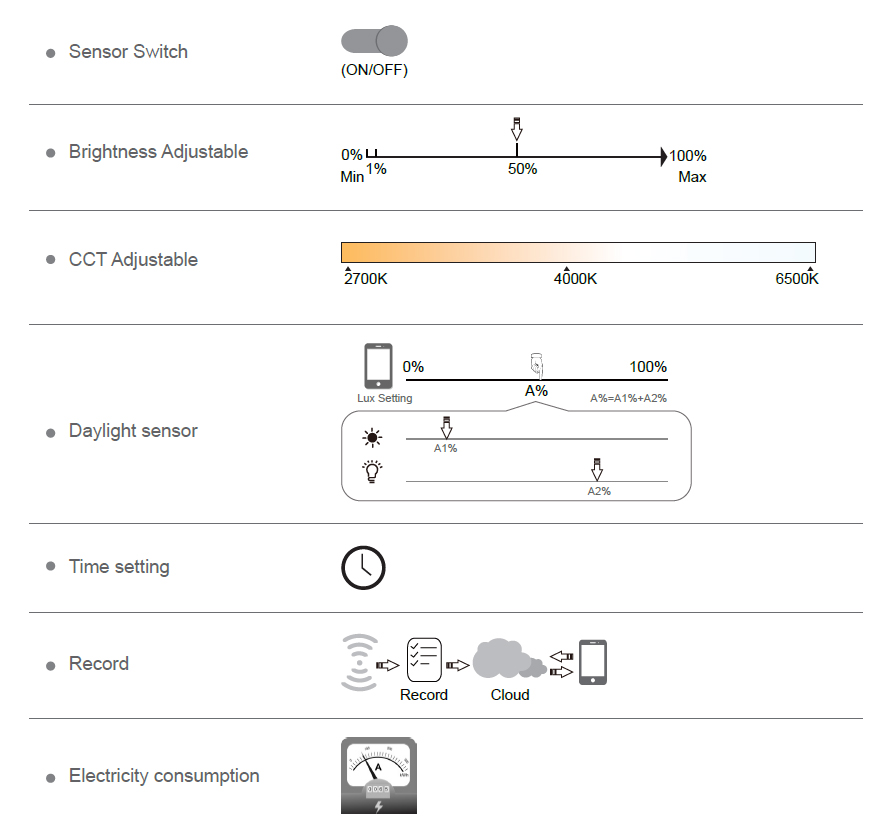 Product Images. 40Watt. 600x600mm