Enhance Home Security with LED Lights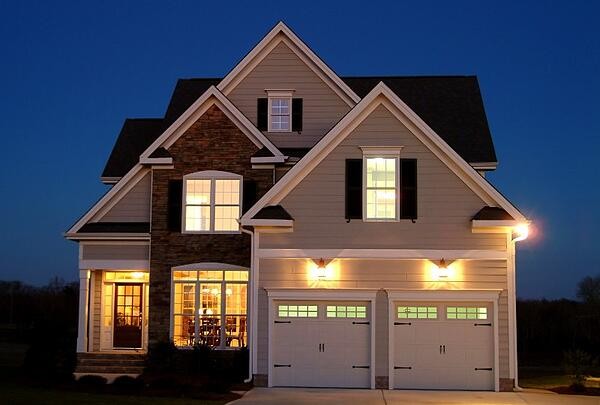 Enhance Your Home Security with LED Lights
The Office for National Statistics reports that there were 422,870 reported burglary offences in England and Wales in 2019. Fortunately, there are a number of things that you can do to deter a potential burglar from choosing your home as their next target. Follow these recommendations to lower the chance of a break-in at your home.


Home Surveillance Systems


The technology behind home camera surveillance systems has advanced a lot over the last decade. Now, CCTV with 4K high-definition cameras will capture sharp images and clear sound. Homeowners can monitor movement in and around their homes from their mobile phone, live and in real time from wherever they are in the world, as long as they have a speedy wireless connection or ethernet cable.


Further, you can choose to be alerted to an intruder with an instant alarm via your mobile phone, and for a monthly subscription, your local police call centre will also receive an alert. Remember to advertise that your house is protected by video surveillance by posting signs.


While this is good news for homeowners and bad news for intruders, human beings will always come up with new ideas and solutions, and that includes criminals that want to break into your home.


Low-Cost Home Security


Motion-activated exterior lighting is an excellent deterrent for potential intruders. It's also good practice to keep the perimeter of your property well-lit. Prices start from around £29, and if you buy a set of three, you benefit from a 10 per cent discount.


The Sunforce Solar Motion Activated Light features 100 super bright white LEDs and can detect motion up to 9.1 metres or 30 feet away. Alternatively, our LED Flood Light 15W IP54 Sensor is fitted with a motion detection sensor that uses infrared technology. Suitable for extreme weather conditions, the light will only come on in low light and will last on average 50,000 hours.


How LED Lights Can Protect Your Home


It doesn't cost a fortune to buy LED lights or to keep them on all night. Eight bulbs that are on average 8 watts will cost about £0.10 or €0.12 if they are left on a whole night or around eight hours. That's not a lot to pay when you consider that a burglar will not make an illuminated house their first choice when they are looking for an easy target.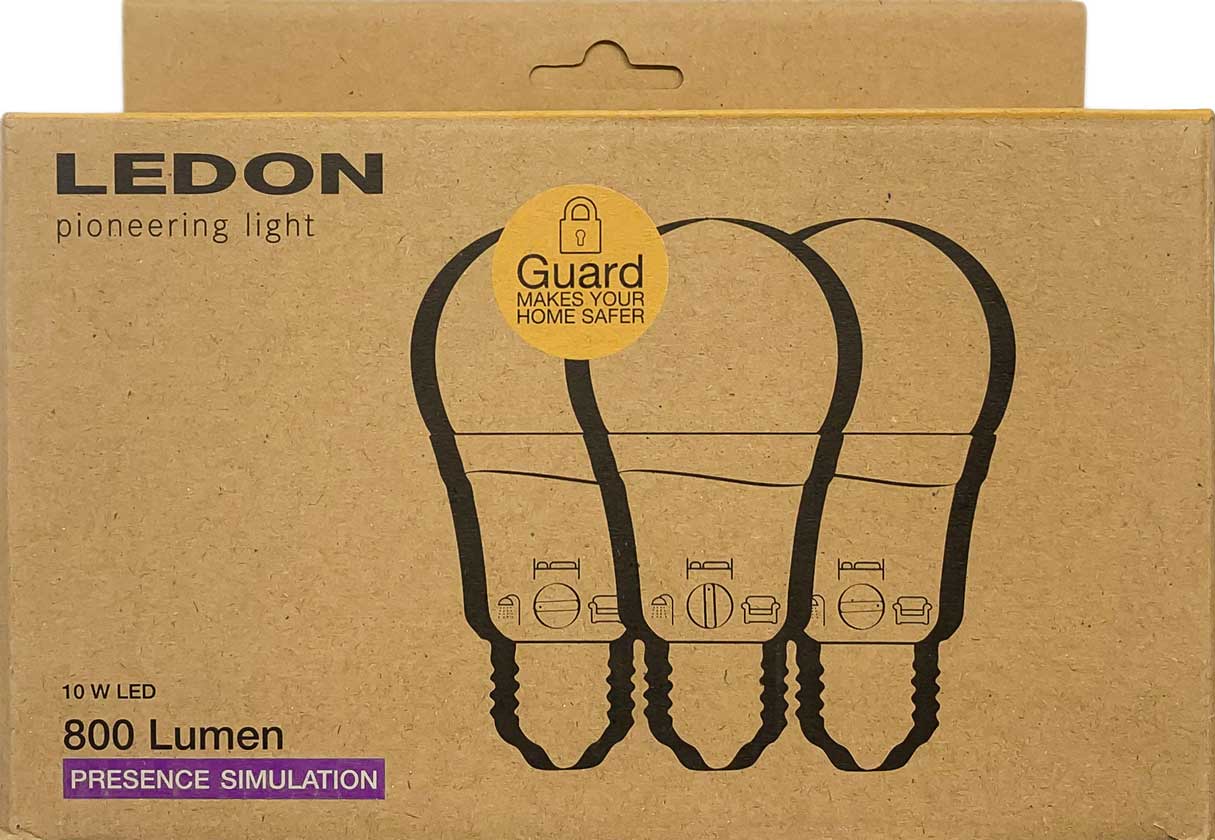 Presence Simulation Lamps


If you are away from home, police suggest that making it appear occupied might make a burglar think twice about choosing your property.


Along with CCTV and intruder alarms, LED technology has been party to some notable advancements. The LEDON Guard is a smart 10W bulb with a presence simulator, so it will switch on and off randomly when you are away from home.


A built-in timer in the bulb enables you to choose the time period for the light to switch on and off according to the room. There are three room profiles: bathroom, bedroom, and living room. For example, you might want the bathroom light to switch on for 15 minutes every two hours or have a light in the bedroom or living room to illuminate at a certain time.


Simply choose the room profile using the switch on the bulb, insert the bulb into a standard lamp holder, and the lamp will switch on and off automatically at different intervals. The switching cycles will change slightly every day. The overall impression is one of a busy, well-lit home, with people occupying different rooms.


Essential Tips and Advice for Preventing a Break-In
Make your home more difficult to enter by increasing exterior security.
Always keep exterior doors locked and install deadbolt locks on the inside of the door.
Keep garage doors closed and locked.
Always keep your vehicle locked, even if it is parked on your driveway.
If you are away from home, arrange for someone to collect your mail so it doesn't build up, thereby advertising the fact that your house is empty.
You can ask Royal Mail to hold your mail with a Keepsafe.
Be a good neighbour. Be vigilant of people coming and going, and always notify police of any suspicious activity.


If you'd like to talk to us about how our products can help increase your home's security, get in touch with us at Voltacon.