10 Years in service and over 1m LED T8 Tubes installed
Ledison T8 Tubes gain worldwide recognition
Looking to make the switch from incandescent or fluorescent to LED tubes, but not sure what to choose? Trying to figure out what LED tubes to choose for your project? Or just looking to find out more about our LED T8 tubes range?
Compared to incandescent--and even fluorescent--tubes, LED tubes will give you reliable lighting, save you time and money, and help support the environment.
Our T8 LED tubes range is a direct replacement and can be installed quickly and easily into conventional fittings without additional wiring.

Pic 1: Our first ever LED product was launched in 2011. It was a 120cm T8 Led tube 20watt with moderate luminosity (80lm/watt) but still quite competitive compared to fluorescent counterparts.
They are incredibly cost-effective, because they are longer-lasting, more economical, and have lower replacement costs than both incandescent and fluorescent tubes.
Our LED tubes light up immediately, give out uniform light, have no flickering, no buzzing noise, and no RF interference. This makes them very comfortable for daily use, both at home and in the office. That's to say, after you've installed them, you won't even know they're there.
All the LED tubes in the T8 range have an intelligent power supply with a built-in LED driver, which means you can easily transform them into dimmable lights or add motion sensors. With our LED T8 tubes you can direct the light exactly where you need it, because the tubes can be rotated 180 degrees. This means saying goodbye to dark dressings and stairwells, and hello to under the cupboard lights and soft lighting for a nice dinner in.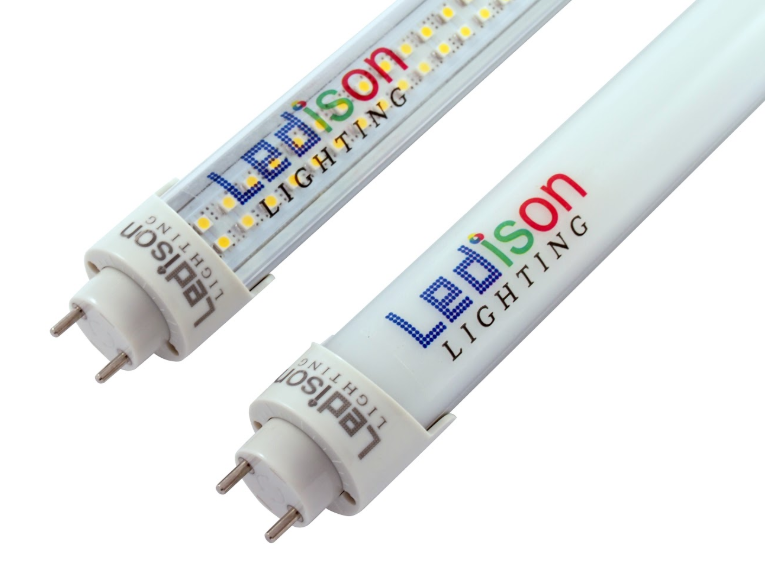 Pic 2: Our second-generation tubes used two rows of LED chips 3528, it was important to achieve a bright tube light with uniform light and 140 degrees beam angle
On top of this, they are shock-resistant and are not sensitive to cold temperatures, making them a great choice for outbuildings, too, like garages or garden offices. Let's just say there is no excuse not to clean the garage anymore.
Or, if you're looking for improved security, nothing beats a well-lit area. Our LED tubes are a very good choice for car parks and warehouses, because of their reliability, cost-effectiveness, and high quality of light. More so, a well-lit work area can also improve productivity, so it makes plenty of business sense to choose our LED tubes for your company.
But what really sets our LED T8 tubes range apart is the extremely long lifespan of up to 50,000 hours, the highest in the market. Our LED T8 tubes will last 4 times longer and save you 70% more energy than conventional fluorescent tubes. After the 50,000 hours of operation, they will still maintain 70% luminosity. Chances are, you will need to renew your driving license more often than replace one of our tubes.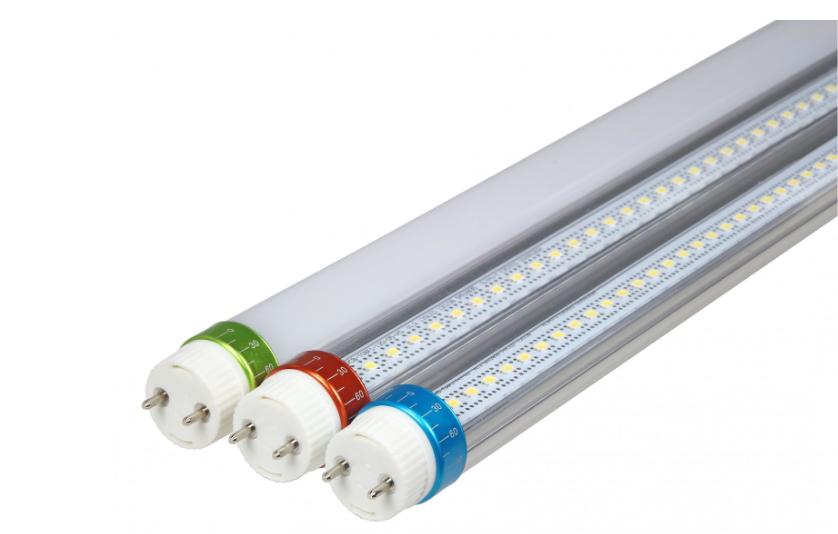 Pic 3: The 3rd generation of LED T8 tubes with identical diameters with fluorescent. Larger SMD2835 is assembled on a copper printed circuit board. The luminosity reached 170lm/watt but still 120lm and 140lm/watt is used for most applications.
The secret behind the extended lifespan? Our LED tubes have been developed using an advanced cooling technology that protects them from heating up, even in the warmer months. After all, they've been designed in the UK.
The LED T8 tubes range, like all our products, meets all the quality, safety, and electrical standards.
And with a 5-year warranty, you have all the reasons to try them out.
We've sold over one million LED lights in the past decade, so if you want more information on our LED T8 tubes range or other LED fittings for home, commercial or industrial use, visit us at www.ledison-led-lights.co.uk or drop us a line on sales@ledison-led-lights.co.uk