Olympia Electronics EMERGENCY 3W with Ni-Cd Battery. 3Hour Operation
Ref: GR-9/leds
£22.50
Price inc VAT
Bulk Savings £££
# Items
Our Price
Savings
6 Items
£21.83
Save 3%
12 Items
£21.15
Save 6%
24 Items
£20.70
Save 8%
Description
Specification
Downloads
Description
OLYMPIA 3W Emergency Luminaire (Maintained & Non-Maintained).
The product is produced in Greece and complies with British Standad for emergency lighting including the EN 60598-1, EN 60598-2-22, ΕΝ 55015, ΕΝ 61547, ΕΝ 61000-3-2, ΕΝ 61000-3-3
These emergency bulkhead is made for indoor use in ambient temperature up to 40C. The fittings must be fed permanently from a mains voltage (100-240VAC). Under normal mode, the LED board is lit, the green LED indicates that the battery is charging. In case of mains power cut, the LED strip will be automatically fed from the battery, this is the emergency mode.
The normal mode will be restored when the mains power is reinstated
2 in 1 Emergency Modes.
The user can select between non-maintained and maintained mode by moving the jumper to the right position.
How to test and monitor the device
It is recommended to check montly the LED indicator to ensure that the battery is charged. Using the TEST button the emergency circuit can be tested without switch the mains voltage.
The duration of autonomy of the emergency unit should be tested every 6 months by removing the mains voltage. The time should be counted and if it drops well below 3 hours, the battery should be replaced immediatel.
If you do not intent to use the light for more than 2 months, the battery has to be disconneted by pulling out the connector.
Operating voltage: 220-240VAC
Maximum power consumption : 3Watt/3.5VA
BATTERIES (Ni-Cd) : 3.6V / 1Ah
CHARGING TIME : 24h
MINIMUM AUTONOMOUS DURATION: 3 hours
ILLUMINATION SOURCE: 12 LEDs
ILLUMINATION (230V AC / emergency) : 100 lm
PRODUCED IN ACCORDANCE WITH: EN 60598-1, EN 60598-2-22, ΕΝ 55015, ΕΝ 61547, ΕΝ 61000-3-2, ΕΝ 61000-3-3
Specification
Electrical Specifications GR9/LEDs - Slim Light
| | | | |
| --- | --- | --- | --- |
| VOLTAGE: | 220-240VAC | HUMIDITY: | Up to 95% |
| MAX POWER: | 2.7W/3VA | MATERIAL: | Bayblend Fr3010 |
| BATTERY (NI-CD): | 3,6V/0,6Ah | DIMENSIONS: | 240x90x44mm |
| | | | |
| AUTONOMY: | 3 hours | WARRANTY: | 3 years |
| ILLUMINATION SOURCE: | 12 LEDs | WEIGHT: | 350gr |
| LUMEN (230V AC / emergency): | 38lm/100lm | CONTROLS: | TEST BUTTON |
| IP RATING: | IP42 | LENS: | Polycarbonate |
| STANDARDS: | See below | INDICATORS: | Batter Charging |
| Operating Temp: | 5 OC to 40 OC | | |
Compliant Standards: EN 60598-1, EN 60598-2-22,ΕΝ 55015, ΕΝ 61547, ΕΝ 61000-3-2,
ΕΝ 61000-3-3
DIMENSIONS OF OLYMPIA 3W EMERGENCY LIGHT
Downloads
Certificates
Technical Manual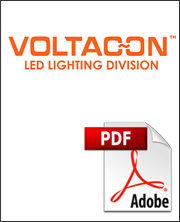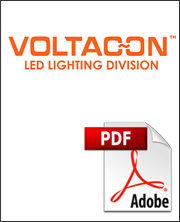 OLYMPIA GR9 Installation Guide

Customised LED Solutions for Customer Success

Nationwide Expert Site Surveys Available