LEDISON T8 LED 150cm, 22watt, Motion Sensor 4000K Natural White
Ref: T8-15022-XK-MS
£31.00
Price inc VAT
Bulk Savings £££
# Items
Our Price
Savings
6 Items
£30.07
Save 3%
12 Items
£29.14
Save 6%
24 Items
£28.52
Save 8%
Description
Specification
Downloads
Description
Microwave sensor T8 LED tube 150cm
With our Ledison T8 LED motion sensor bulb, the concept of LED based lighting has been reimagined. This is the first tube that allows the user to both schedule an automatic shut-off timer and to adjust the brightness of the tube. These features can help users save up to 70% over traditional LED tubes and up to 200% over fluorescent tubes. These are well used in spaces like garages, factories, and offices.
This tube offers five different brightness settings, nine different time intervals, and high-quality motion sensors that allow the tubes to activate when they are needed and stay illuminated for the right amount of time after motion has ceased.
Modes of operation
A. 2-Step Dimming
The T8 tube is switched on at 100% output.
The light output will be dimmed to 20% after 30 seconds
The tube will be permanantly on for infinite time until the next object is detected.
B. 3-Step Dimming
The tube is switced on when a moving object is detected.
The light brightness will be automitcally reduced to 20% after 30 seconds
The tube will be automatically switched off after 1 minute.
Utilizing the Doppler principle, radar signal is emitted and received to intelligently detect the surrounding environment. If there is a moving object within the detection range the tube will be fully light. If there aren't any moving objects within the detection range the light will act according to the customer's adjustment settings.
Maximum sensing height up to 10 meters
The maximum radius coverage is 25 meters.
For more information about this product please access PDF file from Download section
Specification
Specification: 150cm microwave sensor tube
| | | | |
| --- | --- | --- | --- |
| Fitting: | T8 | Luminous flux: | 2310lm |
| Wattage (rated): | 22 Watt | Color Rendering index: | >80 |
| Voltage: | 100-265Volt | Typical efficiency: | 105lm/W |
| Line frequency: | 50/60Hz | Beam Angle: | 120deg. |
| Average lifetime: | 50,000 hours | Net Weight per piece | 380gr |
| Color Temperature: | | Diameter | 26mm |
| Warm white: | | Length pin to pin | 1513mm |
| Natural white: | 4000K | Dimmable | NO |
| Cool white: | | Warranty: | 5 years |
| Operating Temp: | -40 OC to 50 OC | Certification: | TUV, ROHS Compliant, CE, UL |
Number of LED Chips : 372
Downloads
Technical Manual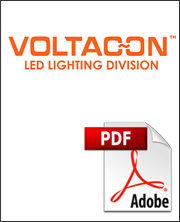 User manual for LEDISON T8 LED 150cm, 22watt, Motion Sensor 4000K Natural White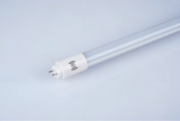 LED T8 Tube built in sensor - Specification Sheet

Customised LED Solutions for Customer Success

Nationwide Expert Site Surveys Available