LED Strip Light - 5 in 1, RGB, 3 meters
Ref: 5050-60LED-12MM-RGBWW-CW-3M
£59.90
Price inc VAT
Bulk Savings £££
# Items
Our Price
Savings
6 Items
£58.10
Save 3%
12 Items
£56.31
Save 6%
24 Items
£55.11
Save 8%
Description
All colours, RGB, Warm, Cool White. Dimmable with remote control
A roll of 3 meter 5 in 1 LED Strip Light.
Create and customise the perfect ambiance for any occasion. Easily control your 5 in 1 LED Strip Prisma using the remote control or the app. Add the Prisma strips to your TV, bed side/frame, cabinets, kitchen cabinets and many more.
A Smart Remote & Wi-Fi Controlled LED Strip Kit
The warm white, cool white and RGB (red-green-blue) settings allow you to choose the perfect lighting anywhere in your house – whether under the kitchen cabinets or in the bathroom. The user-friendly remote controls let you select the colour temperature at just the click of a button.
We use only the highest-quality materials in our light strips, including 24v LED boards – which are double the voltage of the industry standard. This higher voltage equates to less current and lower temperatures.
An outstanding '90' mark for quality of light on the colour rendering index means our strips will bring you an appealing glow. Backed by our Voltacon 5-year warranty, these products maintain 80% of their original luminous flux after an incredible 50,000 hours of use.
Using one remote control, 4 zones of LED strips are controlled independently
Content of the Kit
5 Meter LED Strip

Mains Power Supply 120W

4 Zone Controller

Remote Control

L Shape Connector (3x) Cable Connectors (x3)

Wiring Instructions
LEDucation. Things You Need To Know
The strip is cuttable , just measure 6 LEDs and then use a pair of scissors
A single run of 10 meter is powered from a single controller and power supply
More LED strips can be connected in series by deploying more power supplies.
It is very important to have a clean, smooth surface for the adhesive bonding to work
Cable and strip-connectors are supplied for solderless connection. The main use is to link multiple led strips together
Ultra Efficient and Bright
Resistant to any bending radius
Bright LEDs with pure gold wire (99.99%)
Pure copper double layer with white paint finish.
5 Year warranty offered as standard
The benefits of 24V System
The higher the DC voltage the lower the current (amps) that entails less power losses and more efficient system. The 12V LED tapes require double amount of amperage, the voltage drop influences the performane of the lighting system.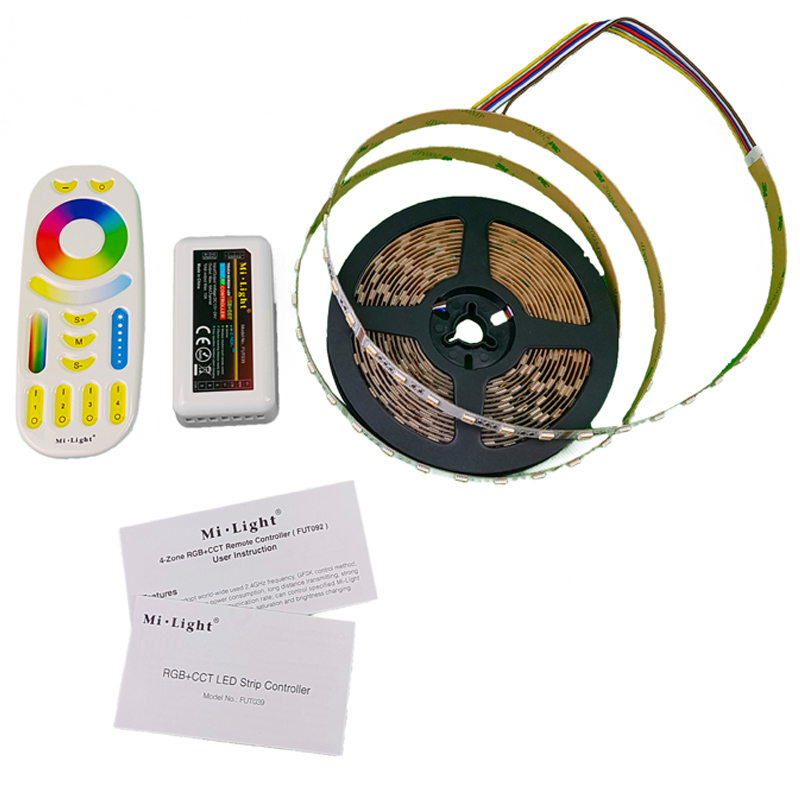 Accurate Rendering
A quality light source should accurately render all the frequencies of the colour spectrum when it is compared to the perfect light of the same colour temperature. The picture below is selft explanatory. Our lights show realistically and naturally object colours.

Customised LED Solutions for Customer Success

Nationwide Expert Site Surveys Available