LED Gear Tray 16Watt - Emergency Battery
Ref: 2D01TK-16F2
£27.60
Price inc VAT
Bulk Savings £££
# Items
Our Price
Savings
6 Items
£26.77
Save 3%
12 Items
£25.94
Save 6%
24 Items
£25.39
Save 8%
Description
LED Gear Tray 16Watt with Emergency Pack.
All in one LED gear tray with emergency driver and NI-CD battery at 3.6V. The lighting board operates an a normal light , it can be switched on and off from a normal wall switch or sensor. When the mains power fails, the gear tray will operate as an emergency light for 3 hours. This is called in lighting terms " maintained emergency fitting".
This is another retrofit product that is designed and developed exclusively by VOLTACON. The gear trays offer incredible flexibility to lighting designer and electricians. The LED trays can be installed in any round ceiling or wall light that was previously fitted with fluorescent 2D lamp.
There is a fully insulated juction box for safe connection to the mains voltage, the current version has a 4-way power block for switched live, unswitched live (emergency), neutral and earth.
Replaces 2D Fluorescent lamps with battery pack.
Electrical Specifications
| | | | |
| --- | --- | --- | --- |
| Fitting: | 2D/4pin | Luminous flux: | 1600lm |
| Wattage (rated): | 16 Watt | Color Rendering index: | >80 |
| Voltage: | 100-265Volt | Typical efficiency: | 100lm/W |
| Line frequency: | 50/60Hz | Beam Angle: | 120deg. |
| Average lifetime: | 50,000 hours | Current (Amps) | 250mA |
| Color Temperature: | | Dimensions | 262mm diameter |
| Warm white: | 2700K - 1400lumen | Power Factor | 0.95 |
| Natural white: | 4000K - 1500lumen | Dimmable | NO |
| Cool white: | 6000K - 1600lumen | Warranty: | 5 years |
| Operating Temp: | -20 OC to 45 OC | Certification: | TUV, ROHS Compliant, CE, UL |

Dimensions and Layout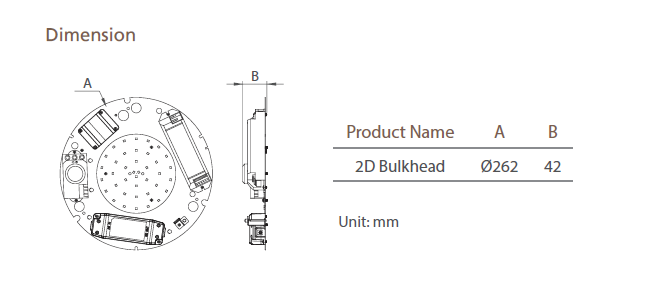 Downloads
Technical Manual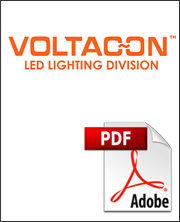 IES Photometry Data 3000K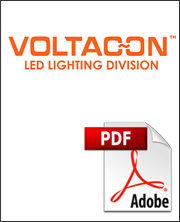 IES Photometry Data 5500K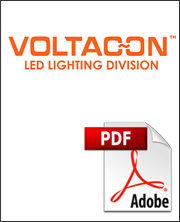 IES Photometry Data 4000K

Customised LED Solutions for Customer Success

Nationwide Expert Site Surveys Available