LED Fitting Uranus, 60cm, 20W - Silver
Ref: LDN-BT6020-8X0
£29.90
Price inc VAT
Bulk Savings £££
# Items
Our Price
Savings
6 Items
£29.00
Save 3%
12 Items
£28.11
Save 6%
24 Items
£27.51
Save 8%
Description
A stylish 20W LED batten with mounting accessories

.

Led Lights that inspire you.
Modern luminaire with stylish aluminium housing
An aluminium LED board and high-efficiency, isolated LED driver are the driving forces in our stylish aluminium housing that has a smooth, elegant, minimalist finish. The finish of the fitting is available ineither black or silver.
Bespoked Lighting System - Easy expansion
We offer commercial and residential customers the option of linking up to 20 units together to create a bespoke light fitting that enables you to experience full lighting in every corner.
Substantial energy savings
It replaces the twin fluorescent fitting 2x18w (36w) and still emits higher levels of brighteness. You can reduce the energy conspumption by up to 50%
Stay brighter much longer
The LED chips are LM80 certified, in other words the Lumen depreciation over the time is very low. After 50,000 hours of operation, your LED fitting will maintain 80% of the original lumen when it was brand new.
Customised Lighting Solutions
You can create the perfect atmoshpere by selecting a colour temperature that really suits you. We have warm white (3000K) , natural white (4000K) and cool white (5500K) which can be dimmed using using standard AC triac dimmer switches.
Fire-resistant Polycarbonate diffuser - Curved edges for better light distribution
Product Features
Up to 70% energy saving compared to standard CFL
Long lifetime of 40,000 hours
120° wide beam angle
Curved edges for smoother and wider light distribution
CCT: 3000K 4000K 5500K
No UV/IR light
Environment friendly, without Mercury or any other hazardous substances
Application notes
IP20 for indoor use only
The lamp must be installed by professional electrician
Ensure the power supply is switched off before fitting this product
Do not touch the lamp when in use
Keep away from hot steam and corrosive gas
Application Areas
Widely used in office, meeting room, hotel, school etc
Downloads
Technical Manual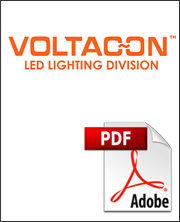 Technical Specifications and Photometric Data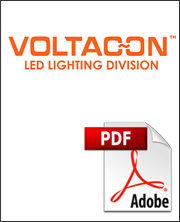 Technical Specifications and Photometric Data

Customised LED Solutions for Customer Success

Nationwide Expert Site Surveys Available