Conversol V5 Inverter for Off-Grid Photovoltaics - 5kW 48V
Ref: 0610877900817
£645.00
Price inc VAT
Bulk Savings £££
# Items
Our Price
Savings
6 Items
£625.65
Save 3%
12 Items
£606.30
Save 6%
24 Items
£593.40
Save 8%
Description
Specification
Downloads
Description
Conversol V5 Inverter for Off-Grid Photovoltaics - 5kW 48V
Inverters connect your solar grid system into your home's main power; they allow you to stop drawing from the electrical grid and start relying on your own energy generation.
The Conversol V5 is designed to work either with or without a battery system. With a battery, you will store energy for when your grid isn't actively generating power, and without it, you will draw power from the main grid. The V5 offers the additional benefit of Bluetooth control of your system setup.
Using the control module and an app, you can expand your system, monitor your energy usage, and prioritise PV or AC power or select voltages to meet your needs.
Removable LCD control module - equipped with Bluetooth Connectivity
This removable LCD control module can be turned to remote control panel. Users can install the LCD panel in an accessible area away from the inverter. The panel has a connectivity range of up to 20 meters.
Integrated Bluetooth interface with Android App
Conversol V5 series is integrated Bluetooth interface ready for mobile monitoring. It's easy to be configured with a PC or laptop with Bluetooth interface. This technology allows wireless communication up to 6~7m in an open space. Now, WatchPower App is available in google store.
Supports USB On-the-Go function
Conversol V5 series supports USB On-the-Go function to facilitate data upload/download.
The V5 Super Off-Grid inverter allows you to expand your system in Parallel, up to 9 units.
EAN Code: 0610877900817
Specification
Conversol V5 5kVA Off Grid - Inverter Specification

MODEL

Conversol V5 5kVA Off Grid

Rated Power

5000VA/5000W

INPUT

Voltage
230 VAC ± 5%
Selectable Voltage Range
110-280 VAC
Frequency Range
50 Hz/60 Hz (Auto sensing)

OUTPUT

AC Voltage Regulation (Batt. Mode)
230VAC ± 5%
Surge Power
10000VA for 5 sec
Efficiency (Peak)
93% Line mode, 90% Battery mode
Transfer Time
0 ms
Waveform
Pure sine wave

BATTERY

Battery Voltage

48 VDC

Floating Charge Voltage

54 VDC (up to 64VDC)

Overcharge Protection

66 VDC

SOLAR CHARGER & AC CHARGER

Maximum PV Array Power

4000 W

MPPT Range @ Operating Voltage

60-115 V

Maximum PV Array Open Circuit Voltage

145 VDC

Maximum Solar Charge Current
80 A
Maximum AC Charge Current
60 A
Maximum Charge Current
140A
Maximum Efficiency
98%
Standby Power Consumption
2W

PHYSICAL

Dimension, D X W X H (mm)
140 x 300 x 512
Net Weight (kgs)
12.2

OPERATING ENVIRONMENT

Humidity
5% to 95% Relative Humidity(Non-condensing)
Operating Temperature
0℃ to 55℃
Storage Temperature
-15℃ to 60℃
* There are charging current selection only available for 230VAC system.
Product specifications are subject to change without further notice
Downloads
Technical Manual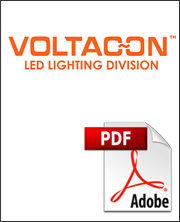 Conversol Super V5 - 5kVA Manual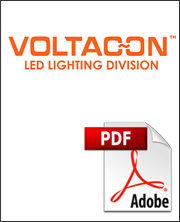 Conversol Super V5 - 5kVA Specifications

Customised LED Solutions for Customer Success

Nationwide Expert Site Surveys Available