Bathroom GU10 6Watt LED Down Light. In three colours
Ref: FR-LED-827-FX
£11.90
Price inc VAT
Bulk Savings £££
# Items
Our Price
Savings
6 Items
£11.54
Save 3%
12 Items
£11.19
Save 6%
24 Items
£10.95
Save 8%
Description
IP65 Bathroom GU10 LED Down Light. 6Watt.
The VOLTALED range of spot lights is another classical luminaire that has been widely used in various applications suc as bathrooms, corrditors, bedrooms, kitchens and retails stores. The warm light of 550lumens is the ideal replacement for the uneconomical 50W and 35W halogens.
The quick connectors (screwless terminals) will speed up the installation and reduce the risk loose connections.
Ideal for new downlight installs
Upgrade existing light fittings
LED lamp and fitting is included
Standards
Designed and tested to meet Fire Rating Standards (30, 60, 90-minute fire rated ceilings) for safety : BS EN 1365-2: 2014
Features
LED Fire Rated dimmable downlight
High quality 38° beam angle with 1500cd (candela)
Wide and even spread of light.
Supplied with 4 colour bezels for all in one solution
Tested in 30, 60 and 90-minute fire rated ceilings
5 Years warranty
Over 35,000 life expectancy for the LED bulb.
Construction and materials
Steel body, plastic housing for power connections
LED Lamp is made of high-grade aluminium
Exceptional heat dissipation for continuous operation 24hours per day
Dimensions
Cut out: 75mm. Width: 82mm. Height: 95mm (excluding connection box)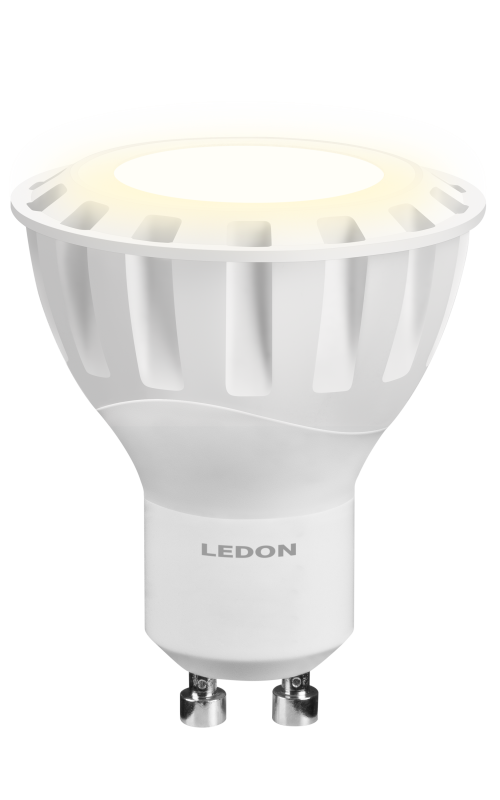 Product Image: The led spot light inside the fitting

Customised LED Solutions for Customer Success

Nationwide Expert Site Surveys Available