Voltacon Smart Solar Panel 310Watt Monocrystalline
Ref: SSP-310M60
£201.50
Price inc VAT
Bulk Savings £££
# Items
Our Price
Savings
6 Items
£195.46
Save 3%
12 Items
£189.41
Save 6%
24 Items
£185.38
Save 8%
Description
Specification
Downloads
Description
Smart Voltacon Solar Panel 310W - Tigo Optimiser
Problems with shading ? The smart panel is with TigoTS4-A-O will eliminate the shadowing effect. In a photovoltaic string (with more than 2 panels in series) if a panel is partially shadowed by clouds or trees it will hinter the performance of all the panels.
Tigo model: TS4-A-O
Screwless installation on the panel
1000V UL/TUV certified.
1 meter double insulated solar cable
MC4 connectors
Using the latest technology of mono-crystalline cells, the 310W solar panels offer positive tolerance and effiiency of 19%. The tolerance of 0-3% means that the panels will perform at the moninal power rating or up to 3% extra, technicallly you may measure additional 10watt from the same solar panels.
The manufacturer supports 10 year warranty on materials and craftmanship and 25 years on linear performance.
Specification
| | |
| --- | --- |
| Maximum Power (W) | EG-290 M60-C |
| Power Tolerance (%) | 0~+3 |
| Maximum Power Voltage (V) | 32.67 |
| Maximum Power Current (A) | 9.49 |
| Open Circuit Voltage (V) | 40.08 |
| Short Circuit Current (A) | 9.28 |
| Module Effciency (%) | 18.97 |
| Maximum System Voltage (V) | 1000 |
| Maximum Reverse Current (A) | 20 |
| Standard Test Condition: | Irradiance 1000W/m², module temperature 25°C, AM1.5 |
Mechanical Characteristics
Number of Cells

pcs
60

Size of Cell

mm
156x156

Size of Module

mm
1650X990X35

Weight

kg
18.6

Connector

MC4 compatible PV1-F
Downloads
Certificates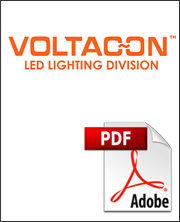 EC Declaration of Comformity SOLAR PANELS EGING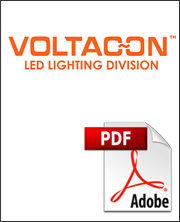 Photovoltaic panels limited warranty
Technical Manual

Customised LED Solutions for Customer Success

Nationwide Expert Site Surveys Available